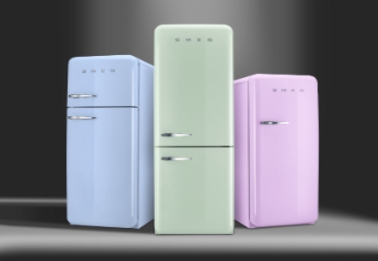 Smeg
Smeg was founded by Vittorio Bertazzoni from Guastalla, a town near Reggio Emilia in northern Italy, and is today one of the world's leading home appliance brands. Smeg were inspired to develop products designed to meet new technological demands and revolutionise home living. Domestic appliances quickly became seen as status symbols to be proud of, permanently changing lifestyle habits and making housework easier and less time consuming.
Each Smeg appliance is created with strong attention to product detail, design and materials used. Smeg appliances take centre stage in the heart of the home, offering that true statement of expression and individuality.
Today, Smeg is run by the third generation of the Bertazzoni family, but it still keeps the memory of its beginnings alive in its Italian name: Smalterie Metallurgiche Emiliane Guastalla, or the "Guastalla Emilia Enamel Works".
Browse by collection: Portofino, Symphony, Victoria, Opera, Concert